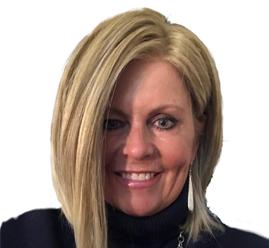 Donna van Lier-Grieve
"Treating customers like family is a way of life." says Donna who is dedicated to listening intently and matching individuals and families with the properties and neighbourhoods that best suit their needs. Boasting decades of experience in the real estate industry, Donna excels in navigating the complicated terrain of today's real estate market. Donna is a recognized and respected, award-winning real estate veteran. It's therefore no surprise that Donna is consistently ranked among the top agents in the city. "Just as the Real Estate industry evolves to become more innovative and efficient, so do I," says Donna.

Passionate about her craft, Donna continuously seeks to stay ahead of the game when it comes to marketing and industry trends. To that end she has designed one of the most extensive home marketing systems available resulting in sales at higher prices and in less time. While Donna is a master negotiator and advocate for her clients, she is just as much a compassionate, friendly, humorous partner who eases a process that can often be quite stressful.