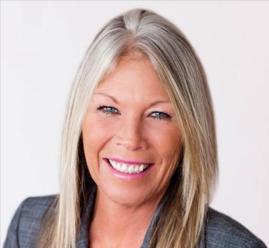 Coralie Mandin
Coralie is a Realtor with RE/MAX Select, located in Edmonton, Alberta and all the surrounding communities such as Sherwood Park, St Albert, Stony Plain, Spruce Grove, Leduc, Devon, Rural Strathcona County, Rural Parkland County and Rural Sturgeon County.

Coralie has been helping clients achieve their dreams stress free, either finding their dream home or selling their existing home thus allowing the client to move on to the next chapter of their life.

If you are thinking of buying or selling? Please give Coralie a call 780-975-7062!!

Coralie frequently upgrades her real estate education by attending conferences, reading business books, listening to audio podcasts and by taking private coaching. Self growth and positive thinking are continuous areas of education and learning for Coralie.

If you buy or sell with Coralie, you will get the power of two as Coralie's husband, Vince Mandin, is her Unlicensed Assistant and therefore this team gives you the twice the power!!!